Windracers
Autonomous Drones
Leading the next generation of essential logistics
Windracers provides the capability to deliver essential logistics to the people and places that need them, anywhere and everywhere, anytime, every time.
Powered by our autopilot technology Masterless™, Windracers' drones fly without the need of a pilot, delivering an autonomous solution from engines on to engines off.
The most advanced operational logistics drones today
Windracers is a leading cargo drone operator. With notable achievements such as the first BVLOS (Beyond Visual Line of Sight) autonomous drone flight in the UK, we are pioneers in this field.
Holding more BVLOS permissions than any other operator, Windracers has amassed extensive operational flying time. We have successfully completed challenging flight trials in remote locations such as the Scilly Isles, Orkney and Shetland Islands, including round trips of over 200 kilometres.
Our reputation extends beyond flights. Windracers has worked with organizations including the MOD, British Antarctic Survey and Royal Mail, and received significant grant funding from the UK Government. These achievements solidify our position as a trusted partner in delivering autonomous drone solutions.
Windracers:
Holistic end-to-end drone solutions
Service
A full service solution that take on point-to-point operation and maintenance for you, making Windracers the easy and cost-effective choice.
Air Vehicles
A robust platform that delivers at a meaningful payload scale (100 kg) and distance (1,000 km), reliably and cost-effectively.
Autonomous
A ground-breaking uncrewed autopilot system that makes Windracers' drones autonomous, without the dependency on a pilot or traditional crewed operations. Delivering greater efficiency and safety.
Delivering essential logistics, anywhere and everywhere, anytime, every time.
Windracers autonomous drones are:
Efficient — lower cost, flexible and with high flight utilization
Effective — can provide access to anywhere
Environmentally friendly — recyclable platform and greater fuel efficiency than crewed aviation
Autonomous
Removal of dependency and limitations of pilots and traditional crewed operations.
Reliable
High fly time utilization, even in difficult conditions and hard to reach places.
Sustainable
30% more fuel efficient per kg of payload.
Cost-effective
Affordable air transportation solution, both to operate and to scale.
Efficient
Point-to-point solution simplifies existing logistical touchpoints.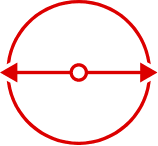 Accessible
Short take-off and landing distances makes delivery possible to existing local hubs.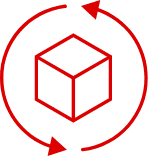 Easy
Easy and efficient to load and unload making point-to-point delivery faster.
Making a positive difference to the world we live in