Windracers ULTRA UVA drone to be used to transport medical supplies from mainland Cornwall to the Isles of Scilly in 30 minutes to support the response to COVID-19.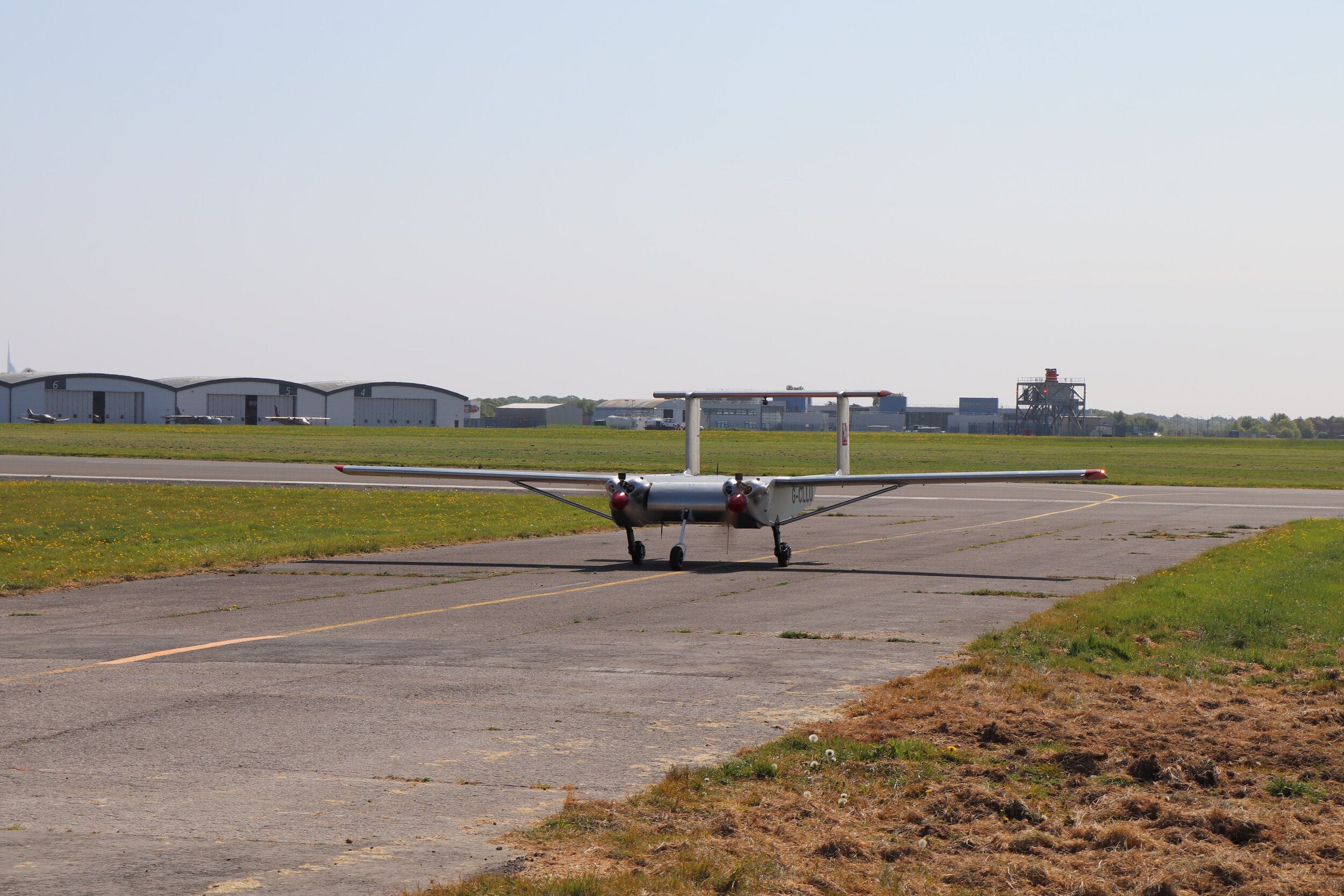 The trial, the first of its kind in Cornwall, is a key part of the Future Flight Challenge (FFC) project funded by the UK Government's Industrial Strategy Challenge Fund
Southampton, 9 November 2020
Windracers has been selected by Innovate UK to trial an innovative and fast UAV drone transportation service as a result of the COVID-19 pandemic. The aim is to transport medical supplies and equipment to St Marys NHS, Isles of Scilly from mainland Cornwall in only 30 minutes.
The trial, the first of its kind in Cornwall, is a key part of the Future Flight Challenge (FFC) project funded by the UK Government's Industrial Strategy Challenge Fund. It will use the Windracers ULTRA UAV drone, which has already proven its capabilities during the first national lockdown with a successful trial across the Solent Water, from Solent Airport to the Isle of Wight. This trial benefited patients by speeding up the delivery of medication and reducing waiting times for test results.
The Cornwall trial will involve a Windracers ULTRA UAV drone flying between Lands End Airport to St Mary's Airport on the Isles of Scilly. It will provide an additional transit service for up to 50kg loads providing a backup to the existing logistics system which uses ferries, and which currently have a reduced service during the Covid-19 national lockdown.
The Windracers ULTRA UAV is a twin-engine, fixed-winged aircraft with a carrying capacity of up to 100Kg, in a space around the size of an estate car boot, over 1,000 km. In the initial operation, it will be carrying loads of up to 50Kg and the type of cargo will depend on the needs of the NHS on the Isles of Scilly. Special airspace permissions have been granted solely to Windracers by the UK Civil Aviation Authority for this project. The ULTRA platform uses an innovative high-reliability avionics system developed by its sister company, Distributed Avionics.
Stephen Wright, Executive Chairman of Windracers, said "We have been working with the Cornwall Development Company and the University of Southampton for over three years to design and build the Windracers ULTRA UAV. Our aim has always been to provide a fast, cost-effective service to transport humanitarian aid, medical supplies or other critical materials over long distances, whether over land, water or hostile terrain and to deliver where other vehicles or aircraft are unable to access."
Charles Scales, Chief Executive Officer of Windracers said "We are very pleased that we are able to contribute to helping the NHS fight Covid-19. This will be the first time a large, load-carrying UAV is used in shared airspace between the Isles of Scilly and mainland Cornwall. We are very proud to be part of this ground-breaking project. I want to thank our team and our project partners, the UK Government's Industrial Strategy Challenge Fund, Civil Aviation Authority, Cornwall Development Company, Isles of Scilly Steamship Company, DronePrep, Consortiq and University of Southampton."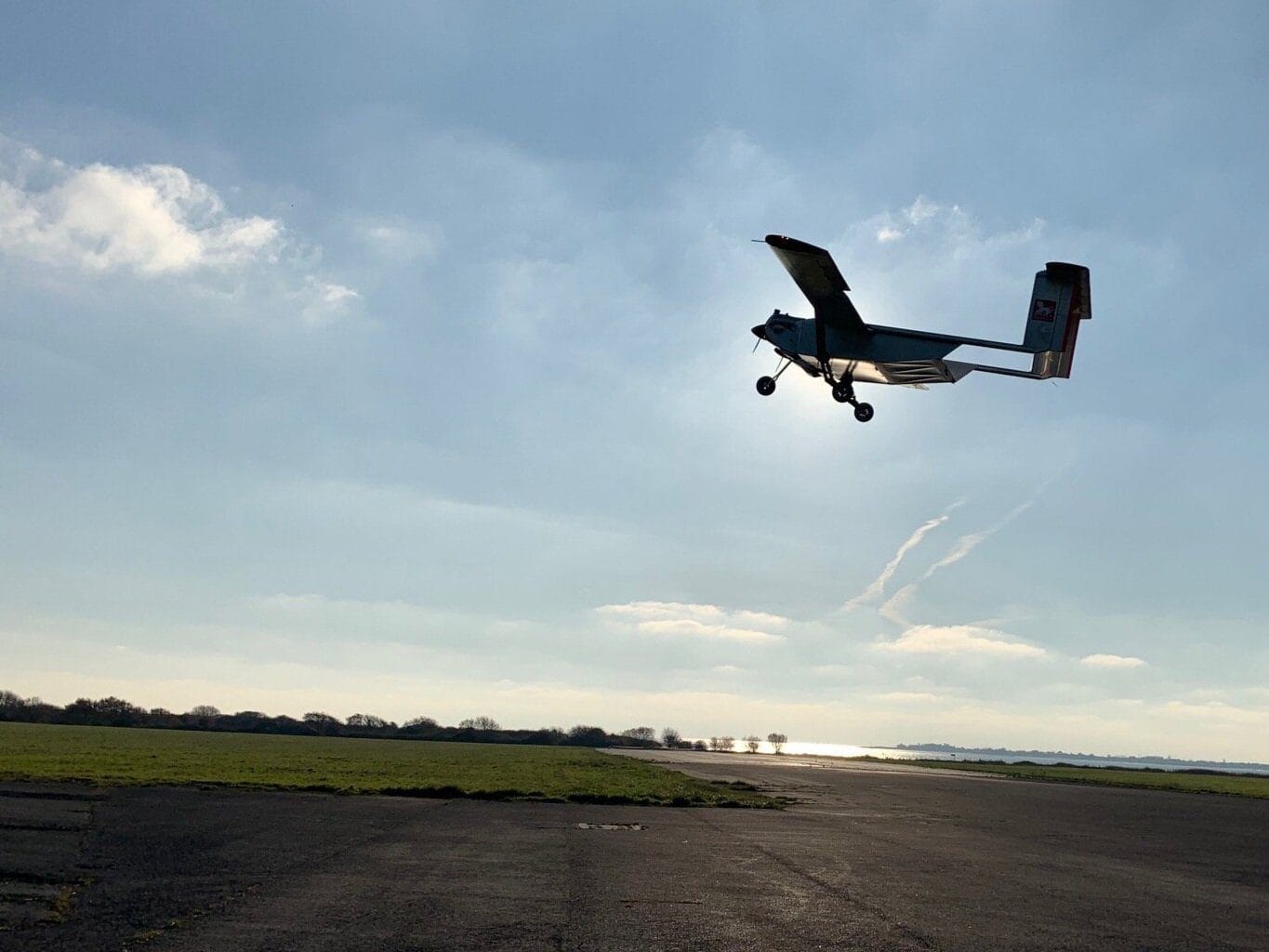 Note to editors
Windracers provides transportation services to the humanitarian aid, research and environmental protection communities using UAV's (unmanned aerial vehicles). The UAV (Unmanned Aerial Vehicle) produced by Windracers – the Windracers ULTRA (Unmanned Large Transport Aircraft) platform – is illustrated below. This platform has been developed at the University of Southampton funded by Windracers. This twin-engine design will be capable of flying large volume payloads of up to 100kg for 1,000km and operating from a range of landing sites. It will ultimately be fully automated without the need for a pilot on the ground. The UAV has primarily been designed to distribute humanitarian aid.
Distributed Avionics (DA), part of the Windracers group, specialises in high-reliability flight control systems for UAVs. The DA autopilot uses patent-pending MasterlessTM technology to bring unparalleled levels of safety to UAV platforms. The DA cloud-based mission management software offers users connectivity to their UAV platforms from anywhere in the world.
Windracers have been awarded part of the £7.35 million funding announced today which represents the first wave of projects totalling £33.5 million funding through the UK Governments Future Flight Challenge (FFC). Over the next few years, The FFC will distribute £125 million from the Industrial Strategy Challenge Fund (ISCF). The FFC aims to accelerate the UK's position as a world leader in revolutionising how people, goods and services fly. It focuses on the development and demonstration of a novel integrated aviation system that enables the safe operation of new classes of air vehicles. These include air taxis, drones and regional aircraft using electric or autonomous technologies. The Industrial Strategy Challenge Fund aims to bring together researchers and businesses to tackle the big societal and industrial challenges of today.
For further information contact:
Email: info@windracers.org
See as pdf here.